In my last blog I noted that so far this year we had been lucky not to have had any fires up in our hills. The hillsides are dry and like tinderboxes and fire at this time of year is what everyone dreads.
Well that all changed on Wednesday 7th September when at about 5pm I heard the rumble of fire planes overhead and noticed smoke billowing up from the valley opposite our house, pouring up above the ridge of the hills. Within seconds it spread to our valley and all we could do was stand and watch in horror.
Before long there were massive flames and the fire took hold in our valley consuming everything in its path and the glow from the valley opposite could be seen as dusk fell.
People living in the houses dotted along this hillside must have been terrified as for some the flames were closing in on their homes.
In the last few weeks we have had huge hot winds blowing in from the coast that have caused their own destruction in our garden. Had the wind got up as it had the night before the outcome would have been very different for our valley.
Usually the wind blows from the sea in the south up our valley to the mountains above but on Wednesday night it was blowing the other way keeping the fire at the top of the hills.
The heroic men and women of the Vigili del Fuoco fought to keep the fire from encroaching further down the hillside as had it spread it was easy to see how the entire valley would have been engulfed.
Through the night everyone was awake and watching the fire but we were so very lucky that the wind did not change direction.
Whenever the wind got up the flames just exploded but we were lucky that it was blowing away from our valley, our homes and our olive trees.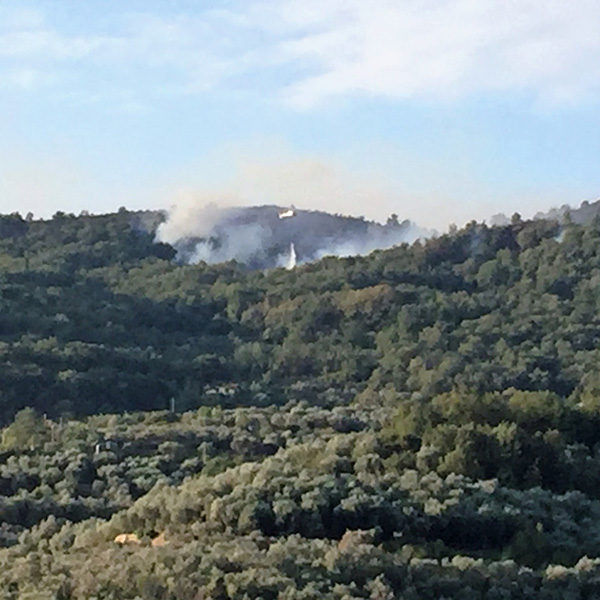 By 4.00 a.m. the fire was pretty much contained at the top of the hills and then as dawn broke the helicopters and fire planes returned dumping vast quantities of water on the fires to put it out.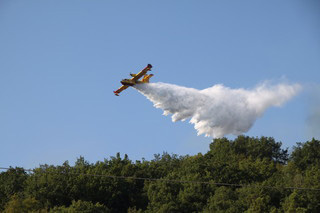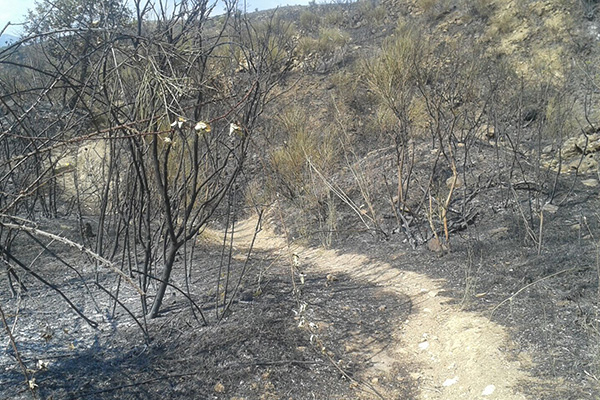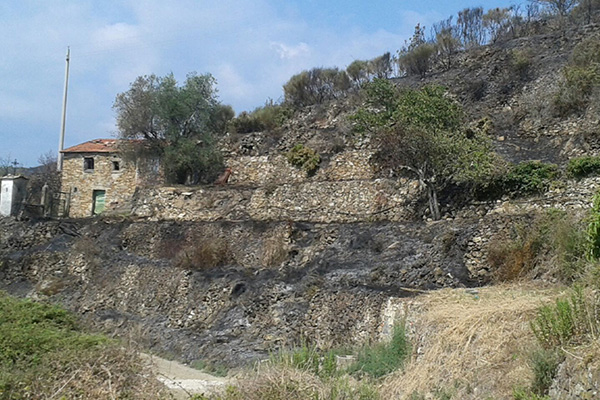 The next morning the smell of burnt land was overpowering. People ventured out and there was a strange tension in the air.
The fire services worked all day yesterday damping down and putting out the last of the fires. Even now two days later they are still flying through the valley dumping water on the telltale signs of smoke rising from hot spots that are still smouldering.
We are all so thankful to our emergency services who fought throughout the night to keep us safe.
Our thoughts are with those in neighbouring valleys who were not so lucky and lost their homes and olive trees. The authorities have told us the fires were lit by arsonists.