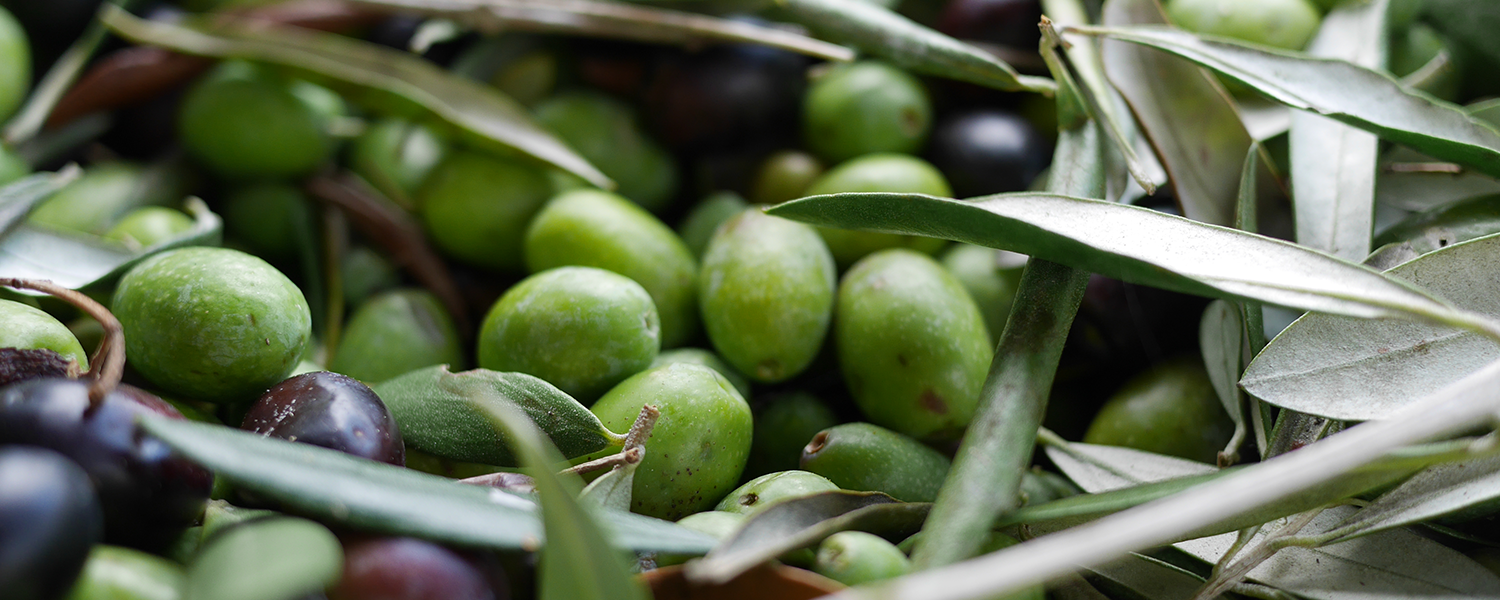 Olive Tree Parent Discount
All Nudo olive tree parents with an active adoption receive 20% off full priced products in the Nudo online shop. This applies automatically when you are logged in and is valid on full priced products only and may not apply with other promotions or codes.
Ongoing Adoptions: 
Your discount applies from the date you start your adoption and continues as long as you are active (i.e. until you pause or cancel your adoption, or you have continued failed payments).
Gift Adoptions: 
You are an olive tree parent if you have received a gift adoption and redeemed your code. Your discount applies from the date you redeem your gift code and is valid for 1 year from this date. You can see your start and end date in My Adoptions in My Account.
Orders & Deliveries
We are committed to protecting your privacy on-line. We know that providing personal information is an act of trust and we take that trust seriously. We appreciate that you do not want the personal information you provide to us distributed indiscriminately or used in ways you would not expect. Nudo will not disclose your personal information to any third parties for marketing purposes. Furthermore, communications of Nudo news or offers will only be sent to you where you are happy to receive these. For your ease of reading we have set out the key sections of our policy below. If you prefer to go straight to a particular section of the policy you can simply click on the navigation links above to learn more. We do sometimes update this policy from time to time by changing it on the Site. You may therefore want to return here regularly to view our most up to date policy. This privacy and cookies policy was last updated on July 10th 2014.
Gift Adoption Welcome Packs
Gift Adoptions are usually dispatched within 1 day of purchase. 

Welcome pack envelopes (Unico and Completo gifts) and are sent standard delivery untracked. If a shop item is included in the order the parcel will be sent with a tracked service.

Duo Gift Adoptions (Welcome envelope + oil pack) are sent tracked post. The oil included will be a specialty oil from our adoption program which will have a minimum 3 months on its best before date. Please read more here on extra virgin olive oil and best before date.

Gift adoption delivery estimates:
| | | |
| --- | --- | --- |
| DELIVERY LOCATION | ESTIMATED TIMING | PROVIDER |
| USA | 2-5 working days | DHL Expedited / Fedex Ground |
| UK | 2-3 working days | Royal Mail or local courier |
| Europe | 3-5 working days | Royal Mail or local courier |
| Canada | 10-15 working days | Royal Mail or local courier |
| Rest of the World | 10-15 working days | Royal Mail or local courier |
Nudo Shop Orders
Delivery Times:

All parcels are shipped tracked and you will receive the tracking number when the order is dispatched. We aim to dispatch all new orders within 2 days from our warehouses in USA and UK.  Shipping times vary on delivery location, please see outline below. 
| | | |
| --- | --- | --- |
| DELIVERY LOCATION | ESTIMATED TIMING | PROVIDER |
| USA | 1-3 working days | FedEx OneRate |
| UK | 1-3 working days | Royal Mail or local courier |
| Europe | 3-7 working days | Royal Mail or local courier |
| Canada | 1-3 days working days | FedEx or DHL |
| Rest of the World | 10-15 working days | Royal Mail or local courier |
If your order is over 2kg, for security a signature may be required on delivery. 

Shipping & Handling Costs: 

For shop orders the shipping & handling costs are calculated at checkout based on weight. 

Taxes, duties, and customs fees are calculated differently for international destinations so we do not include this in our shipping & handling fees. While olive oil in most places is not liable for tax or duties, Nudo is not responsible for any additional fees from local customs authority. 

*Please note that due to Brexit deliveries to EU addresses may be liable for VAT payment on receipt. 
 
ORDER CURRENCY
DELIVERY LOCATION
Weight
 GBP£
 USD$
 CAD$
 Euro€ 
USA
<1kg
£13.95
$16.95
$23.95
€ 15.95
Canada
£17.95
$24.95
$29.95
€ 19.95
UK
< 2kg / 3lb
£5.95
$10.95
$15.95
€ 9.95
USA
£17.95
$21.95
$29.95
€ 18.95
Canada
£24.95
$39.95
$45.95
€ 32.95
EU
£19.95
$24.95
$34.95
€ 22.95
Rest of the World
£27.95
$34.95
$49.95
€ 31.95
UK
2-5kg / 3-7lb
£9.95
$18.95
$25.95
€ 16.95
USA
£21.95
$25.95
$35.95
€ 21.95
Canada
£29.95-35.95
$44.95-49.95
$49.95-59.95
€ 35.95-39.95
EU
£34.95
$42.95
$60.95
€ 39.95
Rest of the World
£49.95
$69.95
$89.95
€ 56.95
UK
> 5kg / 7lb
£9.95
$18.95
$25.95
€ 16.95
USA
£44.95
$54.95
$75.95
€ 44.95
Canada
£44.95
$59.95
$69.95
€ 49.95
EU
£49.95
$61.95
$86.95
€ 56.95
Rest of the World
£79.95
$99.95
$139.95
€ 89.95
Returns, Cancellations & Missing Deliveries
If your delivery isn't received please notify us as soon as possible. We are only able to track for 3 months so after this we will not be able to review delivery issues for you. 

We insure the goods until they are delivered, however do not take responsibility for failed delivery due to factors beyond our control such as customer error with addresses of theft from the front door.

If you are unsatisfied with your order you may return it for a refund or replacement. Returns must be sent within 10 days of the delivery date and in the same state in which you received it, return costs are at the expense of the customer. You will receive your order refund within 30 days of Nudo receiving the returned, undamaged goods, delivery charges are non-refundable. 

We process our orders fairly promptly after we receive them, so if you would like to cancel your order please contact us as soon as possible. If we have not already processed, you may cancel for a full refund. 
Adoption Deliveries
Our olive tree adoption oils are shipped from Italy each quarter to our warehouses in the UK and USA who then dispatch to olive tree parents due a delivery.

We aim to send the oil packs to the delivery schedule shown above, however due to the nature of the international shipments, we reserve the right to update the delivery timing within reason, customers will be advised on these changes.

All adoption oil deliveries are sent tracked, you will receive a tracking number to your account email when your pack is dispatched to track your oil to you. Delivery times vary depending on the delivery location, please see below table for guidelines. 
Ongoing Adoptions
An Ongoing olive tree adoption is a subscription to deliveries of extra virgin olive oil every 6 months (Duo ongoing) or every 3 months (Completo ongoing). 
Your adoption is ongoing until you decide to end it, you are not locked in.

PAYMENTS: When you start an ongoing adoption your first delivery is paid upfront, your next payment will go out on the 1st of the following delivery month using your original payment method. 

DELIVERIES: Your first oil delivery will be sent according to the delivery schedule below based on when you started your adoption. If you would like oil delivered straight away please contact us. 

CHANGES: Any changes to your account including changing address, skipping deliveries, pausing or cancellation, must be made before the payment date to apply to the next delivery.
PAYMENT ON
OIL SENT IN
OIL TYPE
DUO ONGOING
deliveries every 6 months
April 1st
late April
Your Tree's Oil
October 1st
late October
Regional
COMPLETO ONGOING
deliveries every 3 months
January 1st
late January
Olio Nuovo
April 1st
late April
Your Tree's Oil
July 1st
late July
Monovarietal
October 1st
late October
Regional
Gift Adoptions
Gift adoptions are purchased for a set number of oil deliveries, payment is one off upfront at the time of purchase. 
All gift adoptions have a welcome pack which is sent immediately to the address provided at purchase, the recipient will then redeem their gift code to start their oil deliveries. Gift adoptions last for 1 year starting from the date the code is redeemed. 

REDEEMING GIFT ADOPTIONS: The recipient needs to redeem their gift code on their adoption certificate received to start their adoption and receive their oil deliveries. This is to provide their delivery and contact details for the oil deliveries and choose their olive grove. We are unable to fulfill the deliveries of gift adoptions which are not redeemed.

All personal information collected during this process is to provide us with their confirmed delivery details for their oil deliveries including address and contact details. Personal data is never sold third parties and we will only contact them with service messages if they do not consent to marketing communications.

DELIVERIES: The first oil delivery will be sent based on when they redeemed their gift code, according to the adoption type and delivery schedule below. 
 
REDEEM BY
OIL SENT IN
OIL TYPE
UNICO GIFT ADOPTION
1 oil delivery
April 1st
late April
Your Tree's Oil
DUO GIFT ADOPTION
Initial oil pack + 1 oil delivery
April 1st
late April
Your Tree's Oil
COMPLETO GIFT ADOPTION
4 oil deliveries
January 1st
late January
Olio Nuovo
April 1st
late April
Your Tree's Oil
July 1st
late July
Monovarietal
October 1st
late October
Regional


Payment & Transaction Security
We accept payment by VISA, MasterCard, and American Express. By placing an order you agree to payment being charged to your debit/credit card account or electronic payment account. All payments will be taken in the currency the price is displayed at on the Nudo website. When you pay for your order by card, we carry out certain checks which include but not limited to  obtaining authorisation from your card issuer to ensure you have adequate funds for security reasons. This may involve validating you're your name, address and other personal information supplied by you during the order process against appropriate third party database including issuer, registered credit reference agencies and fraud prevention agencies.

Any payment transactions will be encrypted using SSL technology. Your entire credit or debit card number is transmitted to the appropriate credit card company to process your order. We do not store your credit or debit card on our servers. You should protect your password and your computer from unauthorised access by others, and always make sure you sign off when you finish on a shared computer.
Data Protection & Security
We respect your privacy and you personal details will not be used in ways to which you have not consented. 

We will only collect personal information that is necessary for us to fulfill our service, and will only collect information specifically and knowingly provided by you. Your personal data is secure in our systems and your information will never be sold to other companies. At any point you may contact us to access any of your own personal information we hold. You may ask for clarification on why we collect it and how we may use it. You may also ask at to correct or rectify any of your personal data, or for this data to be removed completely from our system. 

For Nudo to contact you for marketing reasons, we must receive your consent through affirmative opt-in. If you provide this you may still opt out at any time to stop receiving marketing communications.