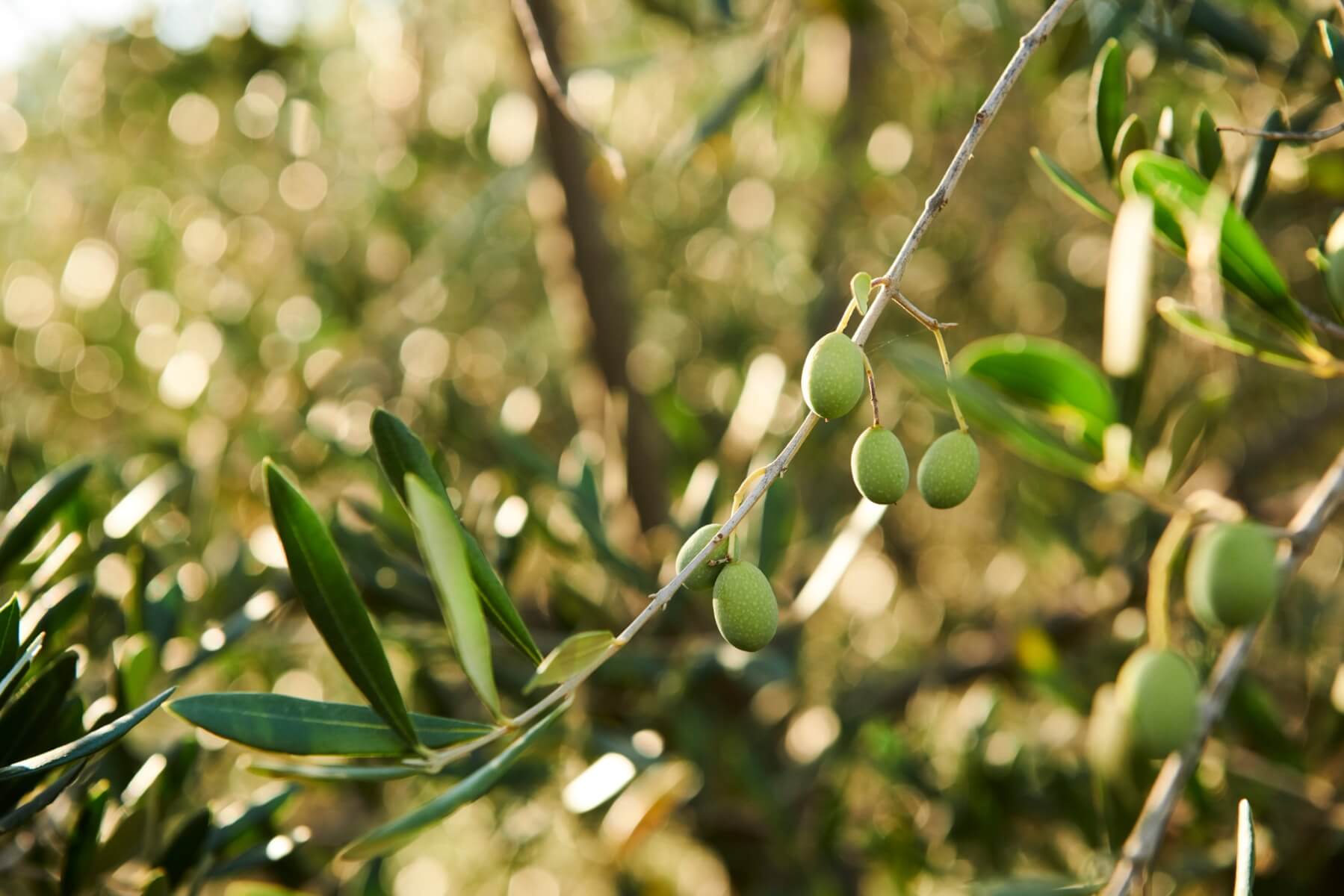 Nudo Adopt is a collaboration of small-scale olive groves in Italy's regions of Liguria, Marche and Sicily who all share the same values of sustainable farming and love of fresh extra virgin olive oil. Our adoption program provides the farmers with economic security for their annual harvest by connecting them to food lovers around the world.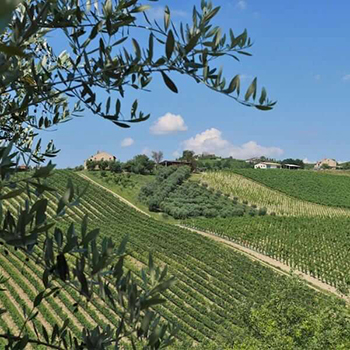 Aleandri's organically run olive grove is situated near Offida, Le Marche.
Farmer: Tiziano Aleandri
Located in Liguria, Bestagno is Nudo Adopt's own grove.
Farmer: Katharine & Toby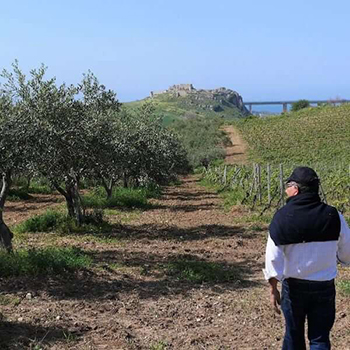 This organic grove is situated just outside Alcamo, on the Trapanese coast of Sicily.
Farmer: Saverio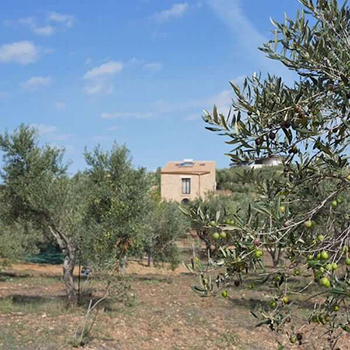 This organic grove is high up in the hinterland next to the villiage of Fico.
Farmer: Nicola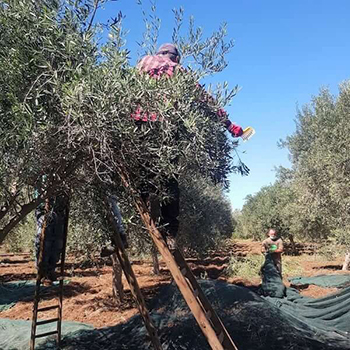 This Sicilian grove lies halfway between the Ionian sea and the Iblean mountains, near the historic city of Syracuse.
Farmer: Francesca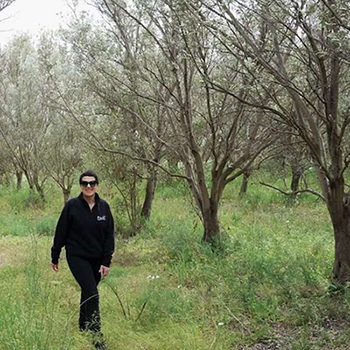 This organically farmed and family run grove is located in the beautiful Val di Noto in the south east of Sicily.
Farmer: Agnese
The Aleandri olive grove, situated near Offida, Le Marche is farmed organically by Tiziano.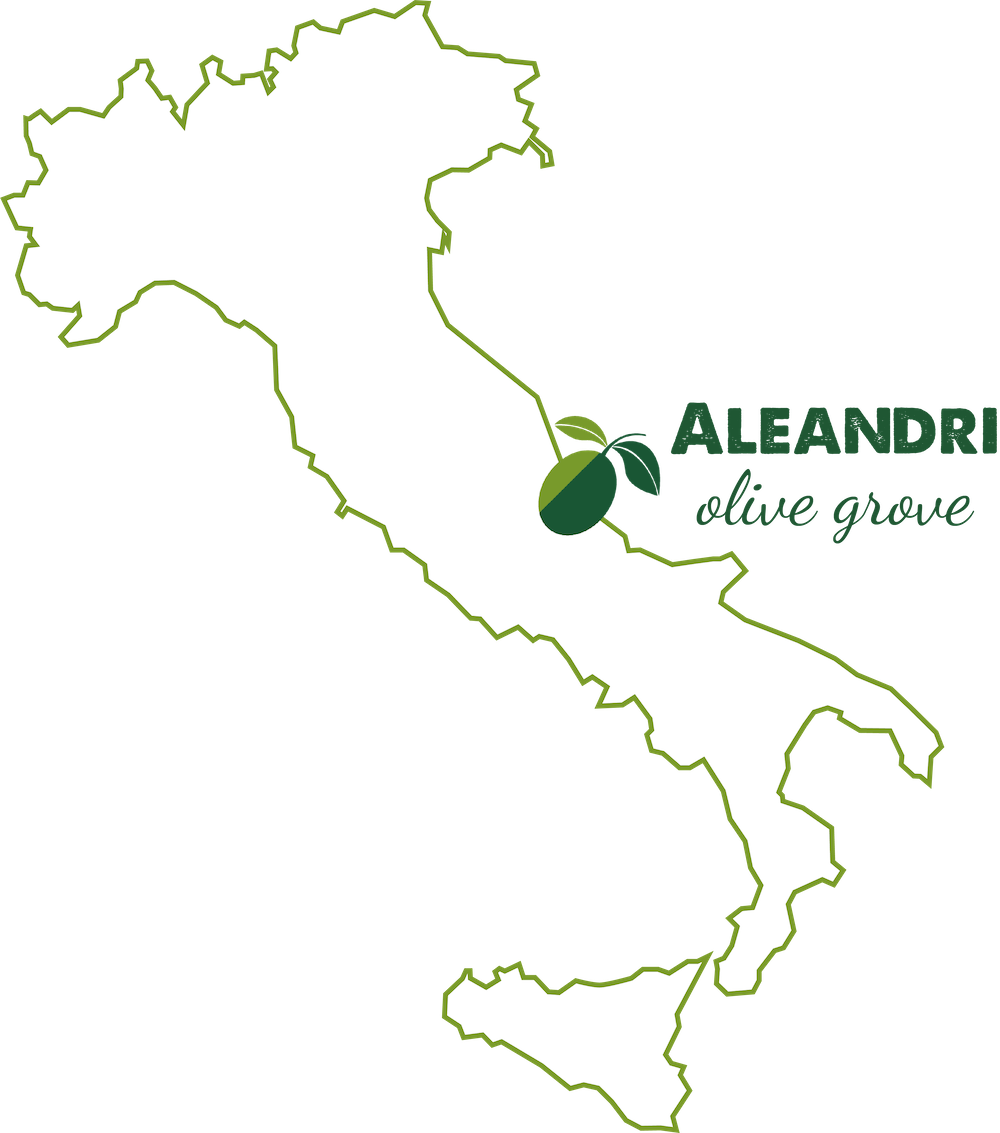 Several years ago he saved the abandoned grove and brought the trees back to life. The rejuvenated trees now look out over rolling hills of vineyards which the area is famous for. Le Marche is the home to some of Italy's oldest olive groves which supplied oil to Rome during the time of the Roman Empire.
ALEANDRI EXTRA VIRGIN OLIVE OIL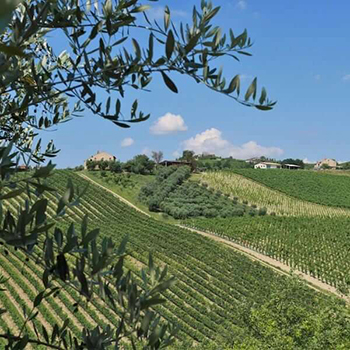 The trees on the Aleandri family grove are Leccino, Pendolino, Moraiolo, Maurino varieties.
A medium oil that is lightly fruity with aromas reminiscent of olive leaf, artichoke, and almonds along with the scent of freshly cut meadow grass.  
The superb oil from the Aleandri groves is in no small part due to Tiziano's legendary skills as an olive oil sommelier, pruner, and miller. Overseeing his own milling means Tiziano blends the oil each year himself ensuring a perfect balance of flavour between the fruity and bitter notes.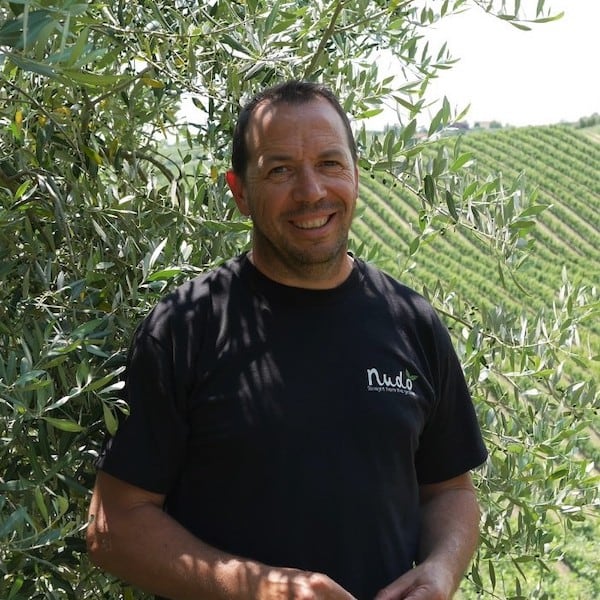 Located in Liguria, Bestagno is Nudo Adopt's own olive grove run by director Katharine and her son Toby.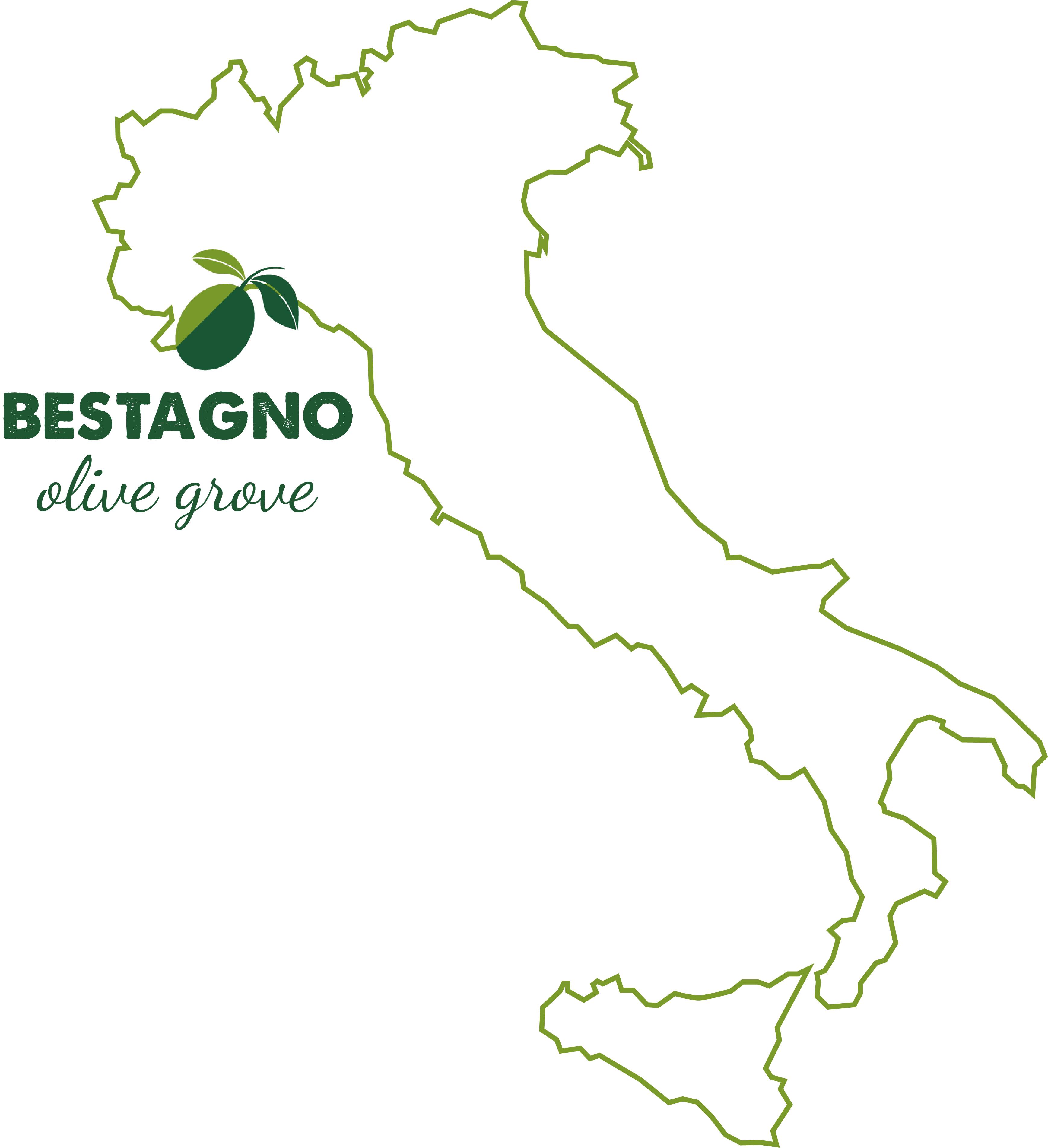 Set back from the sea in the foothills of the Italian Alps, Bestagno is a classic Ligurian grove with trees growing on terraced land in a steep valley. The once-abandoned grove which they are bringing back to life, surrounds the romantic ruin of Castello di Bestagno. 
BESTAGNO EXTRA VIRGIN OLIVE OIL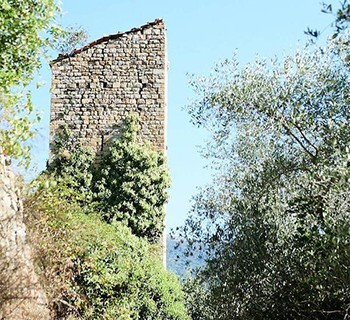 Bestagno grows Taggiasca olives, the characteristic cultivar of Liguria, famous for its delicate flavour. Bestagno's award-winning extra virgin olive oil received a gold star at the 2019 Great Taste Awards for food that delivers fine flavours, "simply delicious".
Toby has always had a love for the outdoors and Italian foods, from a young age relishing pasta, pesto, lemons, olives, and olive oil. As a young man with severe autism olive farming has greatly improved his life by being able to spend his time outdoors and in such a supportive community. His love of everything olives shines through in the grove and the olive oil they produce.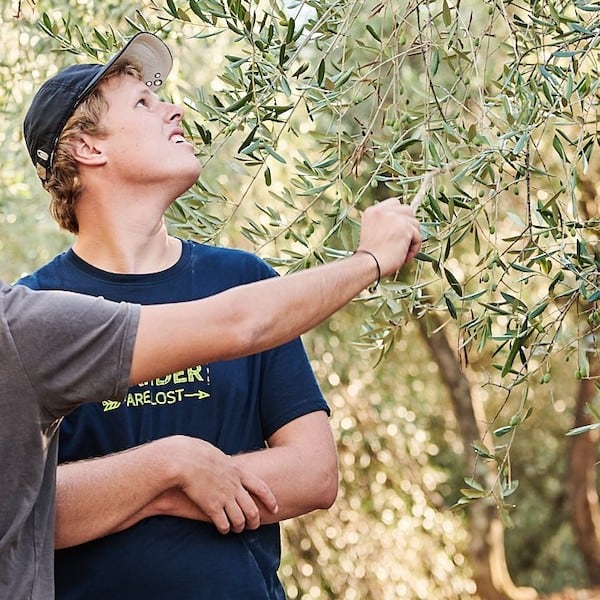 The ancient Cerasuola olive trees of the Barone Pastore grove are situated in the hinterland looking over the Tyrrhenian Sea.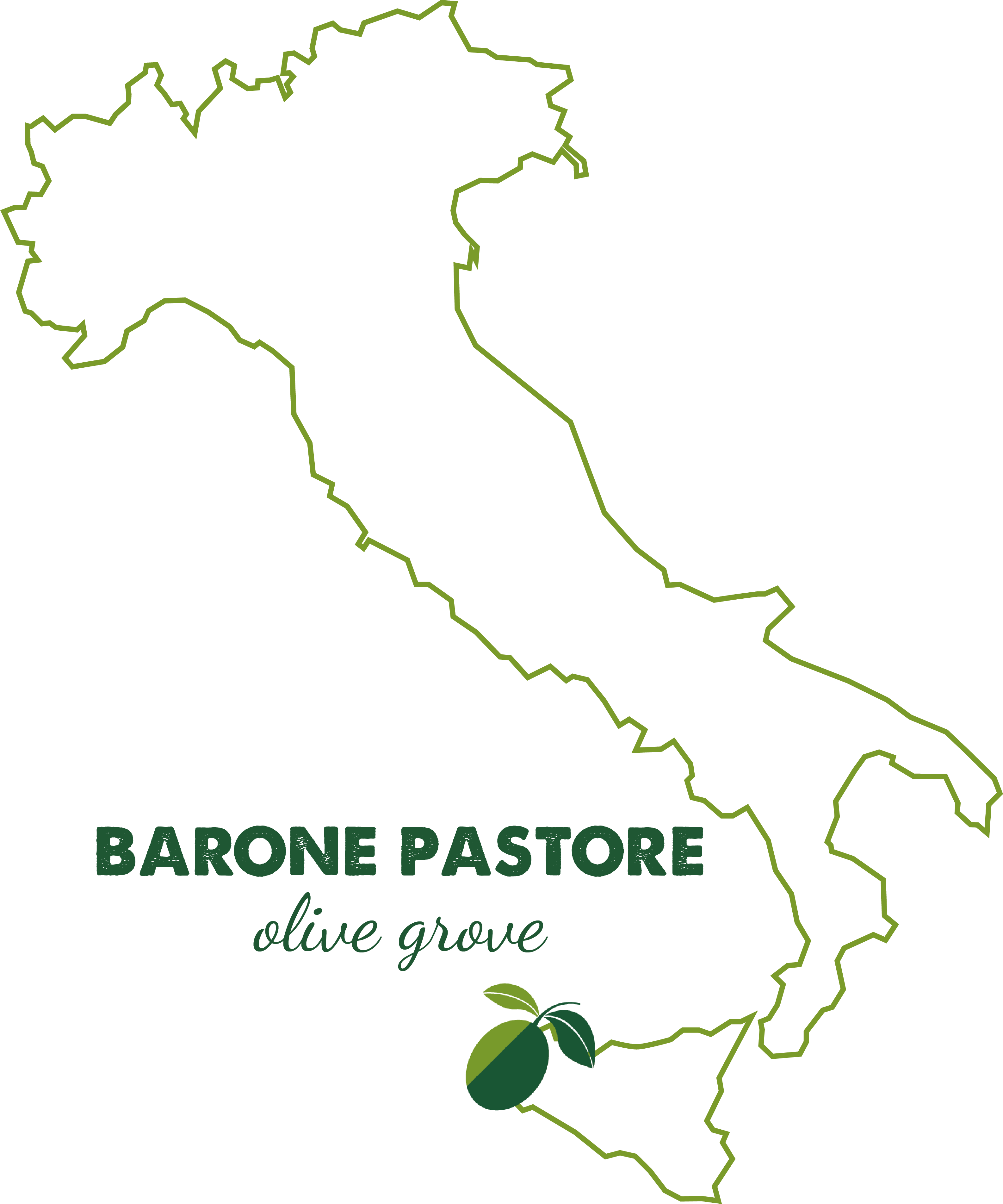 The groves benefit from a coastal breeze and favourable coastal climate and are farmed organically by Saverio alongside his award-winning vineyards. 
BARONE PASTORE EXTRA VIRGIN OLIVE OIL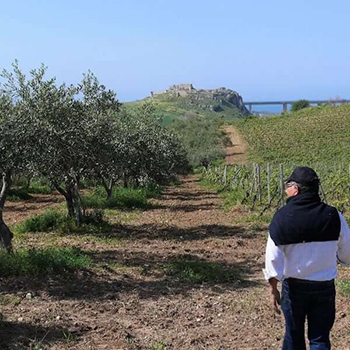 Barone Pastores's Cerasuola olive cultivar produces an oil that is high in polyphenols with a medium fruity profile and the taste of just-cut grass, artichokes, and tomatoes.
A passionate Sicilian who has farmed his olive groves, vineyards, and orchards organically for over 20 years.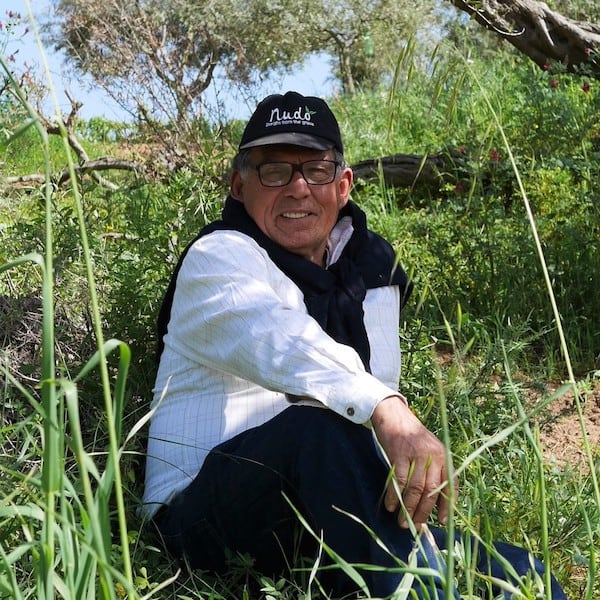 This Sicilian family grove lies halfway between the Ionian Sea and the Iblean Mountains near the historic city of Syracuse.
Sicilian native varietals of Cerasuola, Nocellara Etnea, and Nocellara del Belice grow in the rich red Sicilian soil alongside lemon groves and fields of potatoes. Wild herbs and flowers are left for pollinators and the old wells and aquifers are used for irrigation. 
FEUDO MARCHESA EXTRA VIRGIN OLIVE OIL
Feudo Marchesa farms Cerasuola, Nocellara Etnea, and Nocellara del Belice varietals which are all native to Sicily. Francesca produces a fresh fruity oil, with intense grassy and herbal aromas; deliciously bitter with a good spicy after kick of antioxidant polyphenols.
Francesca returned from Milan to her family home with a mission to produce the very best extra virgin olive oil.
This organic grove is high up on the Trapanese coast hinterland next to the village of Fico.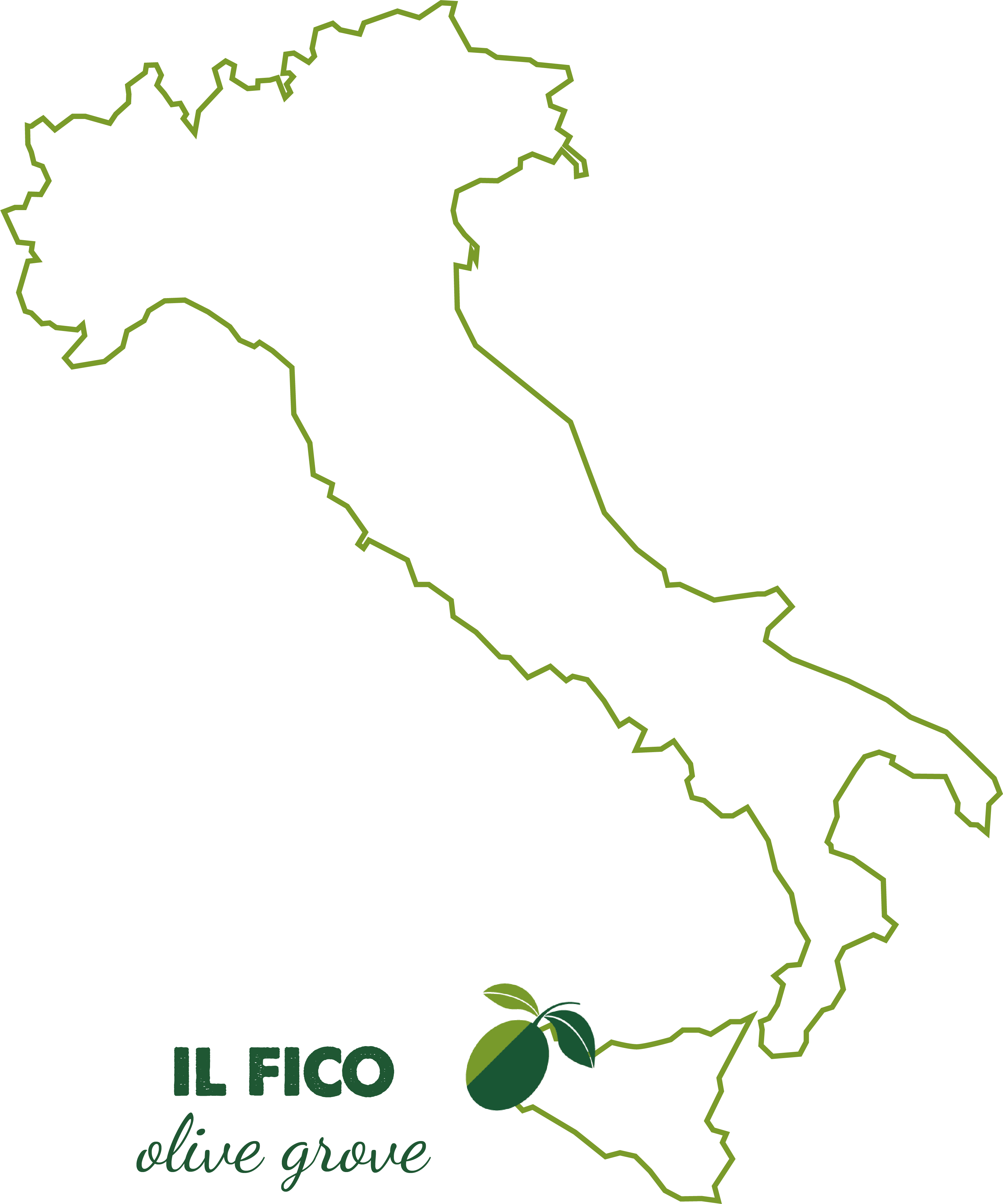 300 Sicilian olive trees of native varietals, Cerasuola, Nocellara, and Biancolilla which make up the DOP 'Valli Trapanesi,' share the land with a wide variety of fruit including apricots, figs, oranges, lemons and grapes. 
IL FICO EXTRA VIRGIN OLIVE OIL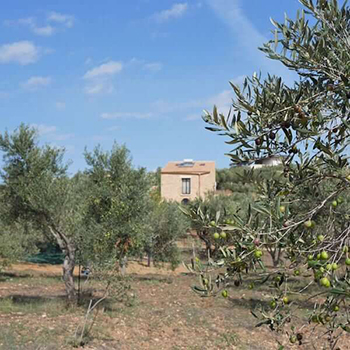 An exceptional oil from Il Fico. Fruity, bitter and spicy which are always the hallmarks of this grove's oil. Made from olives that are picked just before they are fully ripe this oil is packed with healthy antioxidant polyphenols. 
Sicilian-born Nicola grew tired of working as a computer engineer and away from being the family's farm, so decided to return to producing organic extra virgin olive oil, natural wines, and honey.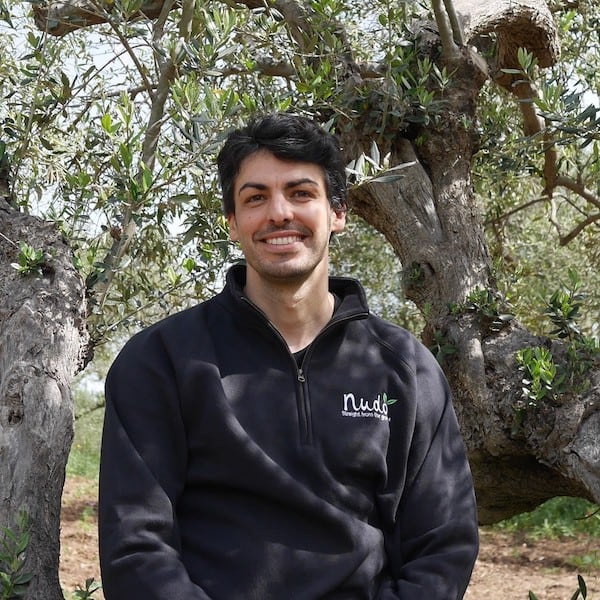 An organically farmed and family-run grove located in the beautiful Val di Noto in south-eastern Sicily.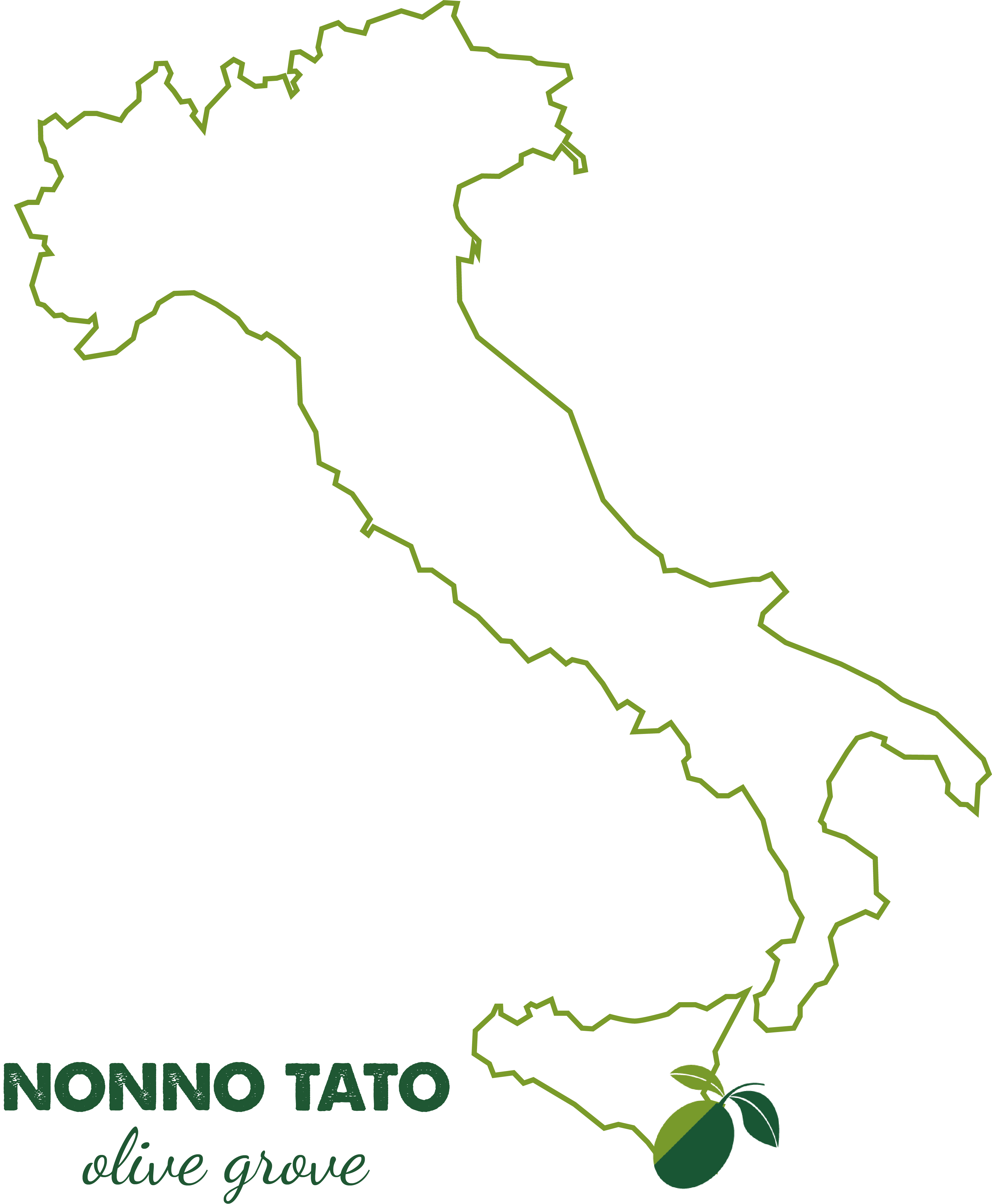 The land all around the grove originally belonged to Agnese's grandfather who passed it down to 9 children; this piece fell to Agnese's father who planted the olive grove 35 years ago. Agnese now runs the grove which is named after her grandfather who she affectionately called 'Nonno Tato'. Although much of the oil produced is enjoyed by the family, Agnese has set aside 200 trees for adoptions with Nudo Adopt. 
NONNO TATO EXTRA VIRGIN OLIVE OIL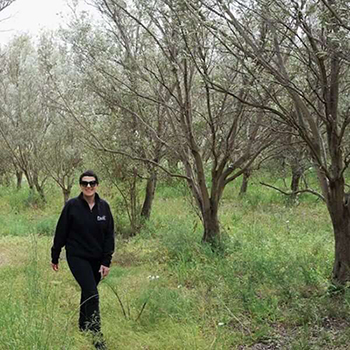 Agnese's Cerasuola and Nocellara trees produce a delicate floral oil with a real depth of flavour and fruitiness. Notes of artichoke, tomato and green almonds.
Agnese's great-grandfather was known as 'Cavaliere del Lavoro (Knight of work), and she is passionately following in his footsteps. The family grows a wide range of fruit and vegetables on their farm for local markets as well as pistachios, hazelnuts, and almonds.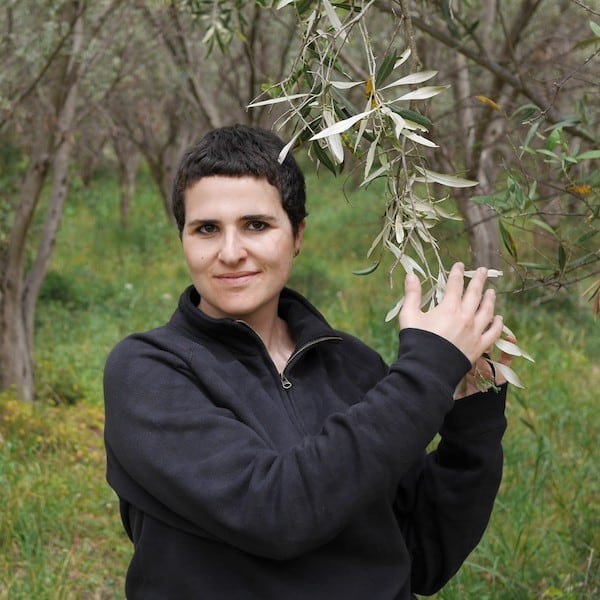 START YOUR ADOPTION TODAY
All Nudo Adopt's olive farmers run small-scale groves in Italy and share our core values of sustainable farming. Choose which small-scale grove you would like to support with your adoption: