It all started innocently enough on a weekend break to the South of France when Toby our son was about eight years old. Travelling with an autistic youngster is complex but luckily for us travelling is one of the things Toby really enjoys. Just as long as things are organized around his needs he takes everything in his stride.
Until that moment we had always cooked Pasta al Burro con Formaggino (pasta with butter and cheese) for Toby as a quick on the go option but the Italian chef in this tiny French cafe presented Pasta Aglio e Olio (pasta with garlic and oil).
After one careful sniff and a tiny nibble a great big smile was the chef's reward. That and a very clean plate. But the thing we noticed (it was hard not to notice) was how many extra helpings of olive oil Toby wanted on the pasta, that and how much he relished mopping up yet more oil with piles of crispy baguette. It was definitely the oil he was onto and this was affirmed in my mind at each and every meal thereafter.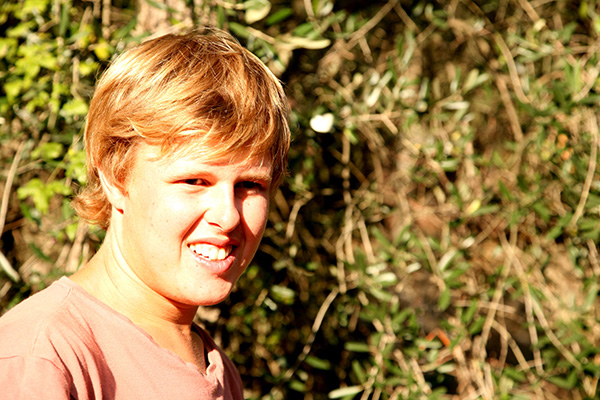 Soon, olive oil and then olives themselves became one of the mainstays of Toby's diet. Every meal had to have a side order of olives and we started to get through a litre of oil a week.
Like most British mum's of my generation I had grown up with olive oil being something that was in the medicine cupboard to be warmed and poured  - to what end I am not quite sure even to this day – down your aching ears.
My only other experience of olive oil was from my late father, an Anglican clergyman or country parson as he preferred to be called, keeping a bottle of 'Precious Oil' locked in the church to anoint the sick and the dying.
But as my son was developing such a passion for the stuff and everything I read talked about its health benefits, I decided to learn more about this mystical oil and that was the very start of our olive oil adventures.
FINDING the FARM
We had in our mind's eye a picture of a romantic idyll – a little farmhouse with its groves of silver green olive trees all beautifully pruned and gently swaying in a light breeze and maybe a few vines to tend.
After months of searching for a region where we could build our business we drove deep into the Ligurian hills and stumbled into the Impero Valley a rugged landscape dotted with medieval villages hugging the hillsides and covered thick with olive trees many of which had been abandoned since before the war and were lost under a huge canopy of ivy, brambles and overgrowth.
We drove around looking at abandoned mills and derelict rusticos (little cottages built for olive pickers in the groves) but it was the ancient ruin of Castello di Bestagno that won our hearts and facing it across the valley a totally derelict ruin of a house, encircled by other derelict buildings, boasting yet more abandoned land, terrace walls broken by torrential rain and the activities of wild boar and gardens full of dead fruit trees. It was love at first sight. We knew then our journey had taken an unexpected turn.
Now after five years we have largely cleared the jungle of overgrowth, mended metres of terrace walls and have pruned most of the trees into a manageable size and shape.
Before and after renovations on the terrace
But it will take a few years yet for Bestagno's trees to be in full production, the house to be finished and the gardens fully planted as the whole enterprise was abandoned for so long it is going to need a lot of love for years to come.
Building the future
Big plans and lots more work to do.
Our plan is to start an Agriturismo, a sort of Italian version of a working farm holiday option, but in our case structured around olive picking and oil making, working in the vineyard, the vegetable gardens and the fruit and nut orchards we are planning around the castle ruin.
We hope that this will not only provide Toby with a lifelong job where he can be usefully engaged both in the company offices in London and on the farm in Italy but that we can develop another side to the business, one where we can share our little piece of Italian paradise with other families with autistic youngsters like our son.