This year's Regional oil delivery of our adoption oil, "Olio del Gargano", is from small artisan groves in the Gargano peninsula, Puglia. Pressed from the olives of the Leccino and Ogliarola cultivars on the grove, the extra virgin olive oil is fruity with notes of almonds and is a delicious mellow oil that is suited to many dishes. The area is rich in seafood so it is naturally wonderful with that, but also brings out the flavours of fresh or lightly roasted vegetables.
Here is a bit more about the Gargano peninsula, and the olive trees of Puglia.
GARGANO PENINSULA, THE SPUR OF THE BOOT
The Gargano Peninsula is the "spur of the boot" of Italy, sitting at the top of the region of Puglia, "the heel". Almost like a region within a region, Gargano is covered in a national park with stunning coastline of limestone rocks and cliffs, beautiful towns stretching on the coast or high in the winding hills, and of course, many, many olive trees.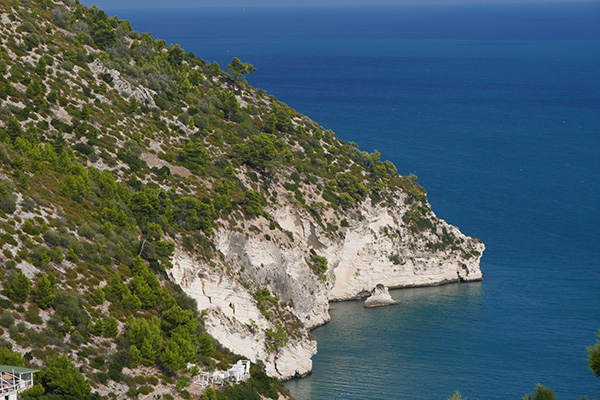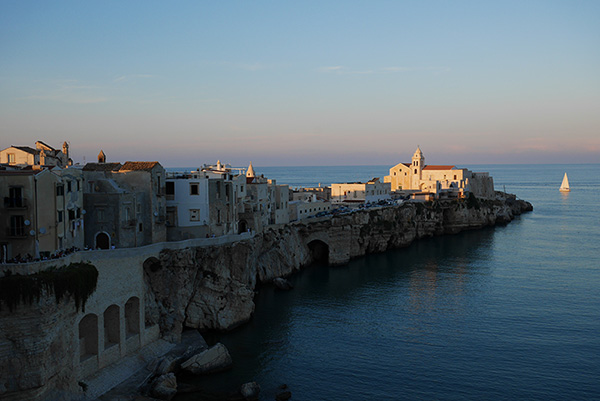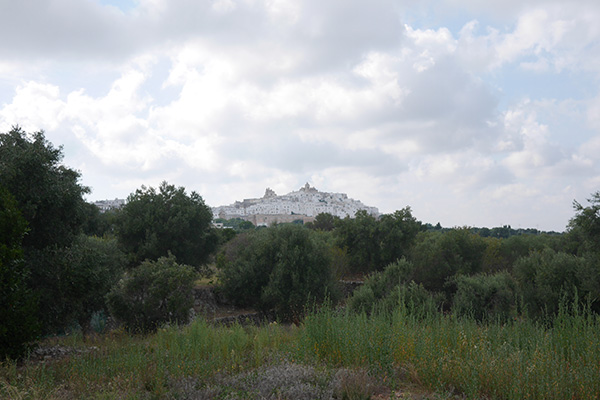 PUGLIA & IT'S ANCIENT OLIVE TREES
The region of Puglia is one of the most famous in Italy for extra virgin olive oils. Said to be first cultivated here from around 3,000 years ago by the ancient Messapians, olive trees cover the landscape and the region is now said to have over 60 million olive trees. So it's not surprising that Puglia is also the region where the most millinarium trees can be found - olive trees which are over a thousand years old.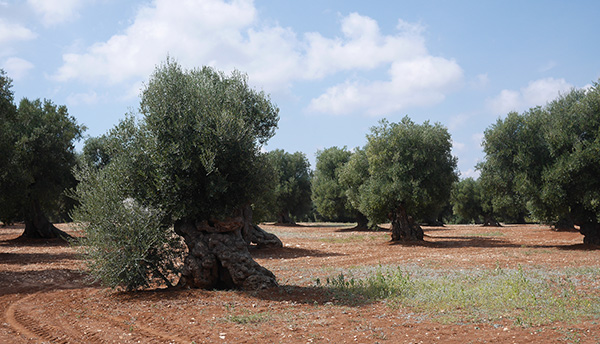 Driving through Puglia you will see groves and groves of these trees and they are absolutely magnificent. Their contorted trunks twist clockwise (legend has it that they follow the rotation of the earth) and they quietly sit on the red earth of the groves in beautiful contrast with their full green foliage of the old branches.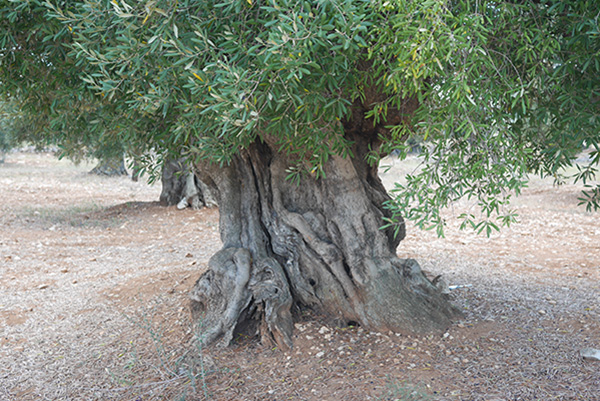 ABANDONED GROVES & HOW YOU HELP
Unfortunately many of these ancient and often family run groves are abandoned because of the economy of producing extra virgin olive oil. Industrial farming has made it economically very difficult to run traditional olive groves like these, because the large scale, high impact farming practices have much lower costs and so in the market they appear much more competitive to the average consumer.
However we also know that these smaller groves who use authentic practices can produce some of the best and most delicious oil. But often as they are forced to turn away from commercial farming and move to only personal production and use, the amazing extra virgin olive oil doesn't make it out of the local areas.
So we are very happy to be able to support some of these smaller groves in Puglia this month with our adoption program, and for you to try their amazing extra virgin olive oil. From the groves and from Nudo, we thank all our adoptive parents for their support & role in this.