Olio Nuovo is the most anticipated oil of the year as it is the first taste of the annual harvest. Each year olive farmers all around Italy gather at their local "frantoio", the oil mill, with their just picked olives to try their fresh new oil straight out of the press. This is a a seasonal celebration each year as it is the moment when their hard work is realised.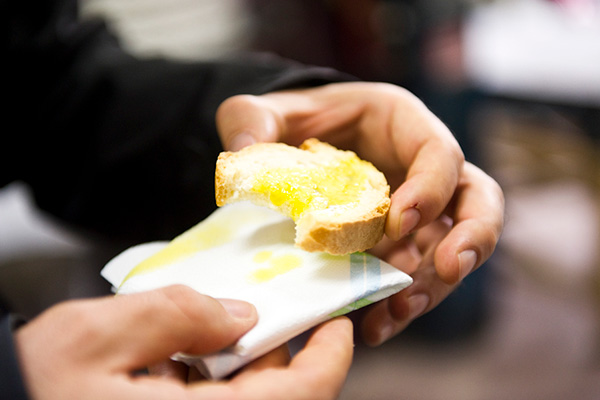 Our Olio Nuovo is extra virgin olive oil in its most natural and raw state – it is as fresh as you can get and is unfiltered meaning the olive sediment from the pressing process isn't filtered out. This gives it its characteristics cloudy green colour and deep rustic taste. As our miller Corradini describes, it is just like you are eating an olive.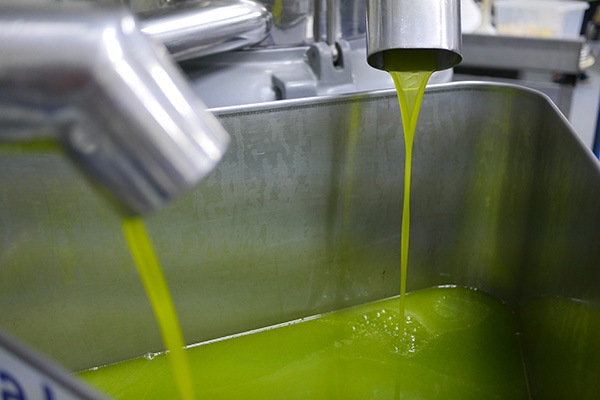 This is why we deliver our Olio Nuovo just a month after the oil is pressed, to ensure you can experience it almost like you are there at the oil press. So enjoy it like the Italians do: lavishly as the seasonal treat it is!
TASTE
your

OLIO NUOVO

Gnocchi Tricolore with mixed wild mushrooms
Ingredients:
Fresh gnocchi
Mixed mushrooms – 300g/10.6oz cleaned and sliced
Garlic – 1 clove, finely chopped
Onion – half, finely chopped
Salt & pepper
Single cream – 80ml/2.7oz
Orange – for the zest
Parsley
Olio Nuovo
Method:
Brown the onion and garlic in Olio Nuovo over a low heat, then add chopped mushrooms and cook them very quickly with salt and pepper.
Cut the orange zest into tiny julienne-style pieces and add to the mushrooms along with the cream to your taste.
Cook the gnocchi in boiling water then remove with a strainer and cover with the mushroom sauce. Finish with a good drizzle of your Olio Nuovo.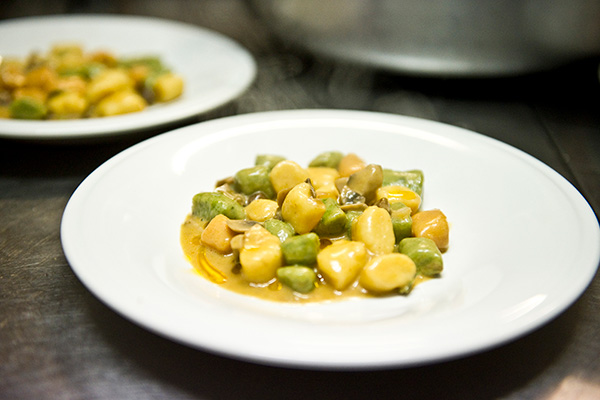 Buon Appetito!