The southern region of Puglia stretches down the southeast coast of mainland Italy with a beautiful narrow peninsula between the Ionian and Adriatic seas. Puglia is home to some of Italy's most beautiful beaches and the dramatic rocky coastline has become a popular holiday destination. The hinterland is known for its rolling hills and open plains and there is probably nothing that signals your arrival in Puglia more than the iconic sight of a trullo, the unique conical dwellings found in the southern Murgia area of the peninsula.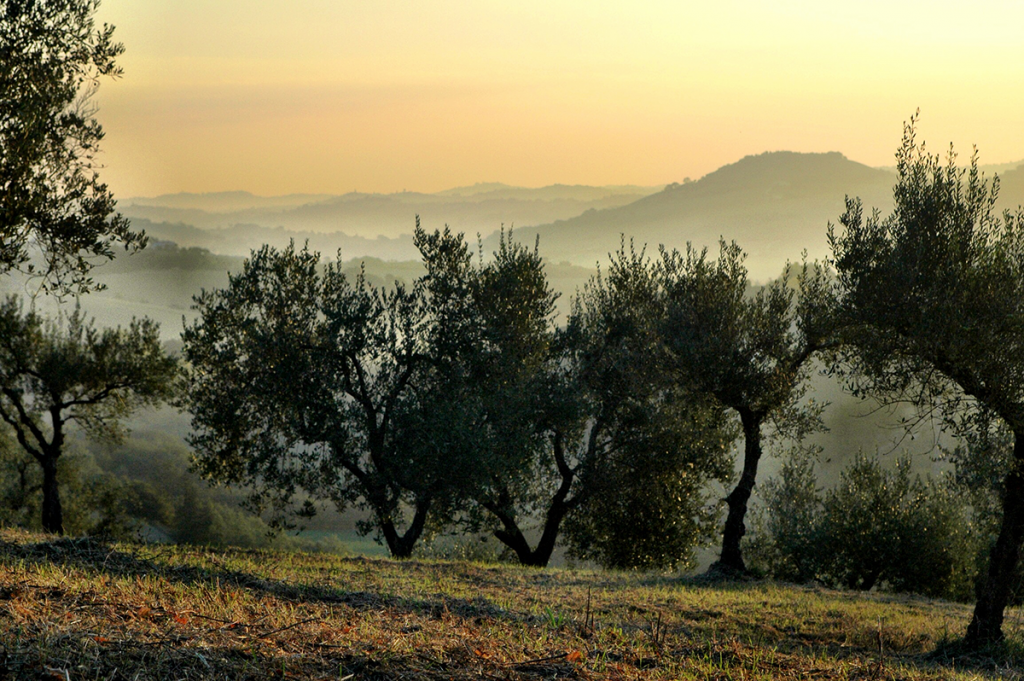 The olive tree was first being cultivated there around 3,000 years ago by the ancient Messapians and it is now estimated Puglia has around 60 million olive trees which supply around 40% of olive oil production in Italy, meaning about 12% of the world's olive oil production comes from the 'heel' of Italy.
Our regional oil has been blended by our master miller from olive varieties that have been grown in Puglia for generations, including Leccino, Ogliarola and Coratina and is
This smooth buttery oil is characterized by hints of fresh grass with a sweet almond aftertaste. Its subtle taste is ideal for adding flavour to all kinds of dishes without altering the individual characteristics of the raw ingredients. Try it with steamed vegetables, baked fish, as an extra element in sauces or with roast meats or simply with a salad or bruschetta to experience the individual qualities of the different olive cultivars expertly blended into one unique oil.