What is a monovarietal olive oil?
A Monovarietal oil comes from one single olive variety. Each olive variety has different characteristics, so as a monovarietal this is not blended with others and has a well-defined flavour.
The Piantone olive tree is of moderate size with high-density foliage and fruit, and grows at 600 metres altitude. Its fruit is peculiar: a little rounded, medium to large, a bit like a small lime. The extra virgin olive oil produced is slightly fruity with green cut grass scents, hints of almond and tomato.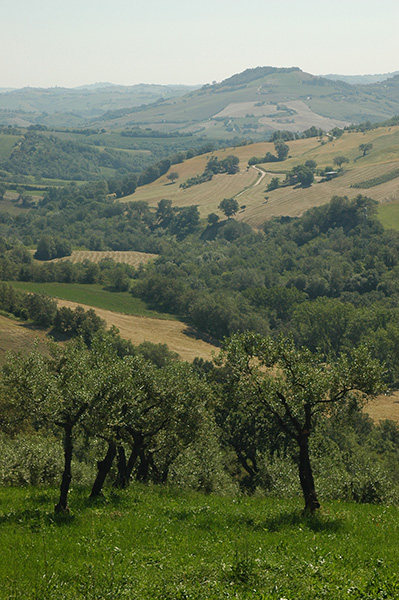 The Piantone olive, note its unique shape
The Piantone olives in this monovarietal extra virgin olive oil come from small groves in Mogliano, a little village in Le Marche. At the time of the Roman Empire, Mogliano was a land of olive trees, becoming the main olive oil supplier for the city of Rome.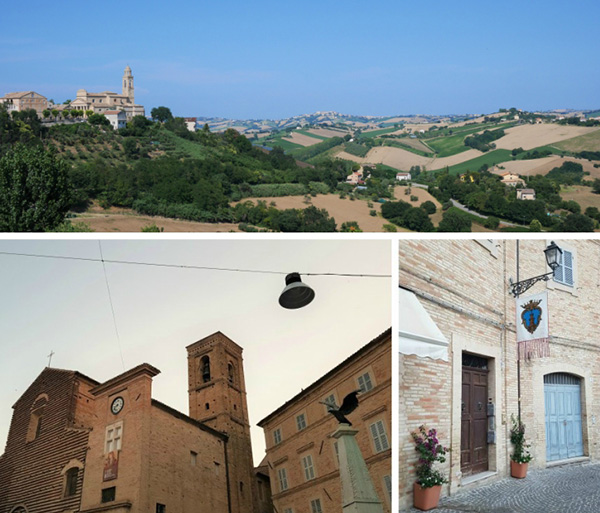 Mogliano village, Le Marche
TASTE
your

PIANTONE

di

MOGLIANO

Le Marche is home to rolling hills but also a stretch of the coast of the Adriatic sea which is abundant with seafood. So naturally, the cultivars of the areas go well with this. Try octopus salad with your Piantone di Mogliano extra virgin olive oil.