Described as the 'Oscars' of the food world, we are more than proud to win two awards this year at the Great Taste Awards run by the Guild of Fine Foods.
All our flavoured oils are made with fresh and freshly prepared ingredients; it's one of the things that makes their flavours so good. At Nudo we feel strongly about authenticity, and this includes flavour.
Why make a flavoured oil without the real ingredients? It simply doesn't work in our books.
So, we are so happy that two of our flavoured oils, garlic oil and thyme oil, have been recognized in these prestigious awards. With over 12,000 entrants across many food categories, only 9% received two stars as our garlic oil did, and only 25% three stars. Plus, being up against other flavoured oils which weren't awarded, it feels good our hard work and vision has a sticker of accomplishment.
Here is more about the winning flavours and the awards.
Garlic
Our garlic flavoured oil is one of ours, and our customers, favorites. The fresh whole garlic that is ground straight in with the olives when making the oil gives it a pure flavour that comes through with the delicate oil flavour. We were so happy that the judges loved this as much as we did. Here's what they have to say: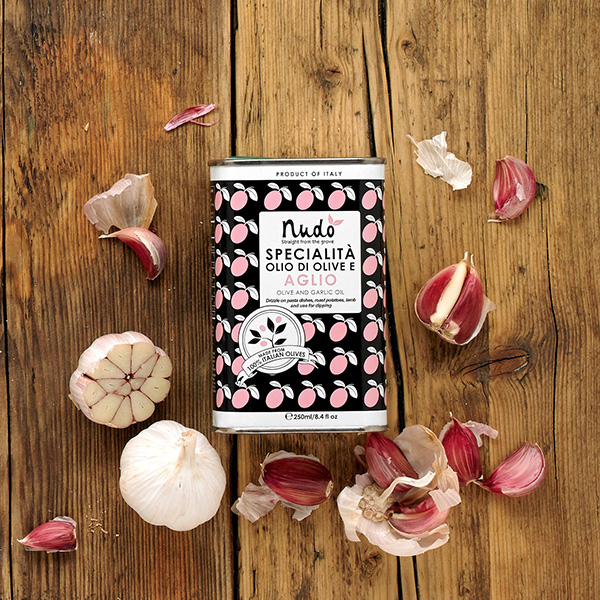 "The beauty of this oil was in its subtly of delivery"
"A lovely, fresh grassy aroma, followed by the gentle hum of the garlic."
"There is a kick from the garlic but you can still get the pepperiness from the oil"
"Plenty of the fresh garlic flavour, followed by the intense grassy olive"
Thyme
Nudo's infused thyme oil is amazing drizzled of meats off the grill, or tossed through roasted potatoes. The warm aromatic thyme flavour infused over several weeks by packing freshly picked thyme in with our freshly pressed oil, have results of all that freshness clearly shone through. Here's what the judges had to say: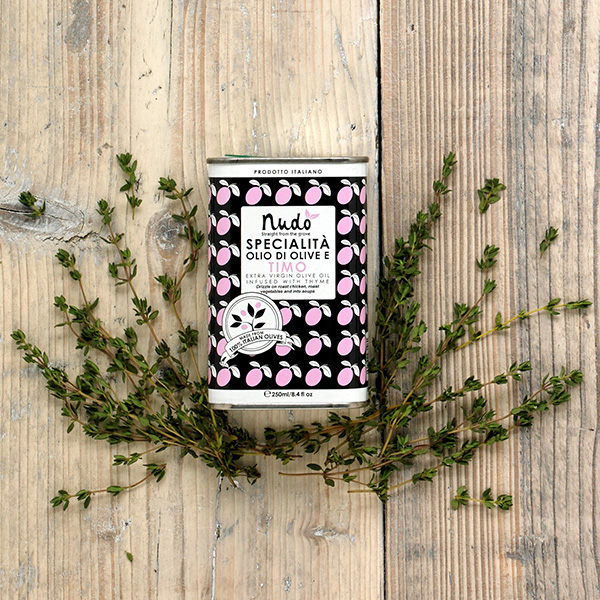 "Unashamedly straightforward product and all the better for it"
"This oil draws you in with a distinctive thyme aroma and the fresh thyme flavour notes."
"A lovely fresh thyme aroma with a flavour that shines through.  Fresh and light."
You can find these award winning flavours and more of our favorites here.