Author: Katharine - Director & Bestagno Grove Owner
One of the joys of living in Italy is we get to sample the produce of so many small-scale farmers and producers. These are often family businesses with hands on expertise and knowledge passed down through the generations.

Fresh regional food is revered in Italy and the customs and traditions around its production are celebrated in village festivals held nationwide in the Spring and Autumn, celebrating the changing seasons and new harvests.

I have always been struck with the significant regional differences of so many Italian staples. It is not just with olive oil that the landscape, geography and microclimates influence both flavour and production techniques.

Over the years Nudo Adopt has worked with several small-scale producers promoting Italian specialities such as sun-dried tomatoes and different pesto. But the economics of this for Nudo can be precarious. Consequently, we took the decision some years ago to focus on our core product, Extra Virgin Olive Oil. We now only consider promoting new products and producers if they are truly exceptional and not widely available elsewhere.
It was by chance, when visiting a friend in Modena, I tasted my first balsamic vinegar from the incredible range of Acetaia Castelli. I was simply blown away by the depth of flavour and a richness I had not found in any other balsamic. Returning home, I determined to find out more about the company, their traditions and what went into making this extraordinary balsamic.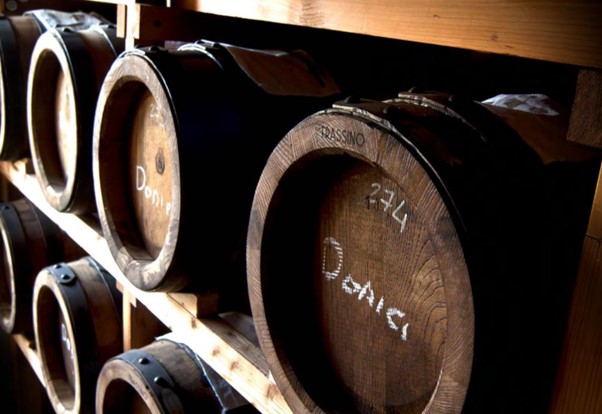 What is Balsamic?
Balsamic, with its dark, sweet and tangy flavour profile, is a condiment obtained from the cooked juice of crushed grapes (know as 'grape must') and aged in wooden barrels.
It has been produced in the Modena and Reggio Emilia regions for centuries. The art of creating balsamic vinegar has been meticulously perfected over four generations at Acetaia Castillo.The long and fascinating history of balsamic vinegar has solidified its status as an iconic ingredient in Italian cuisine.
Family run Acetaia Castelli is situated in the small village of Rio Salecito in the region of Regio Emilia where the hot, arid summers and cold winters lend themselves to the production of balsamic.

I have found that typically many of the very best regional products have started life being made solely for a farmer's own family with no thought having been given to its potential commercial production. It is notable, especially since the pandemic, how many young Italians, having left their family homes to find work elsewhere in Europe are returning to their roots to establish micro-business ventures on their family land, centred around these wonderful, regional-specific products which they have savoured throughout their lives.
Giuseppe, great grandfather of Acetaia Castelli, made the first balsamic for his family's own use from his stone farmhouse now the headquarters of their thriving business.

The range and quality of Acetaia Castelli's vinegars is unrivalled, as is their attention to detail in production and packaging. So, what better than an exceptional range of vinegars to make as our core product to complement our own range of oils?

To kickstart our collaboration, for Christmas and the upcoming holiday season, we are offering five diverse vinegars in our shop. These products have been carefully selected to showcase Acetaia Castelli's range. Beautifully presented in their Vecchia Farmacia bottles, we are confident you will be blown away, as we are, with discovering these new flavours and learning about the traditions and history behind them.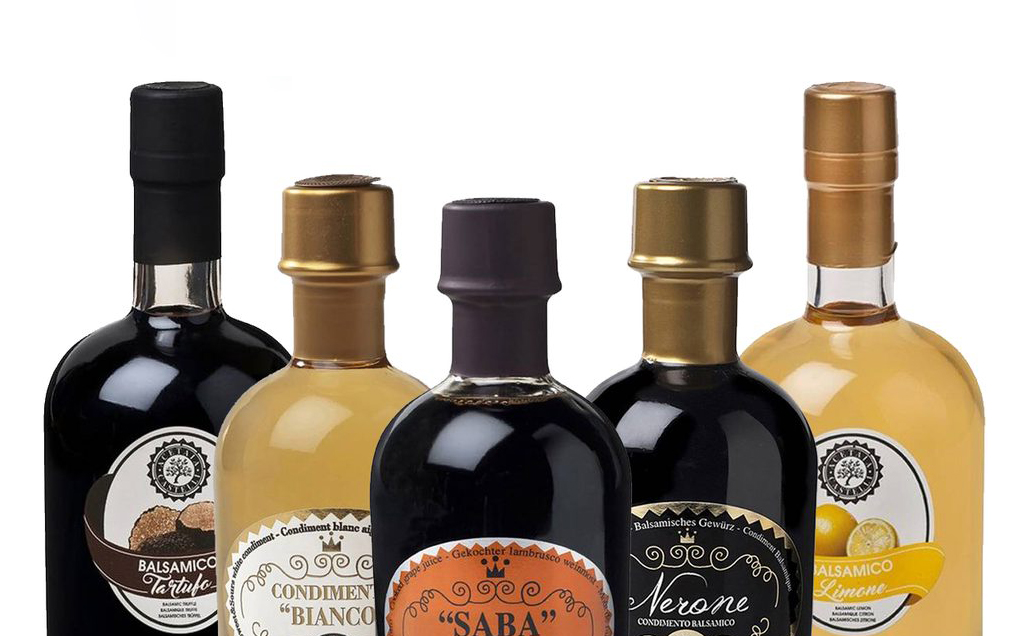 All of our balsamic vinegars are currently on pre-order, with delivery in time for the holidays.