Every year on the grove is different, and 2018 had its challenges. While 2017 was hot and dry, this year spring and summer brought cooler temperatures and a lot more rain meant less fruit developed on the trees. However, our olive farmers know their stuff, and with careful nurturing of the trees and the precious fruit that grew, while there were fewer olives to pick come harvest time the quality remained high.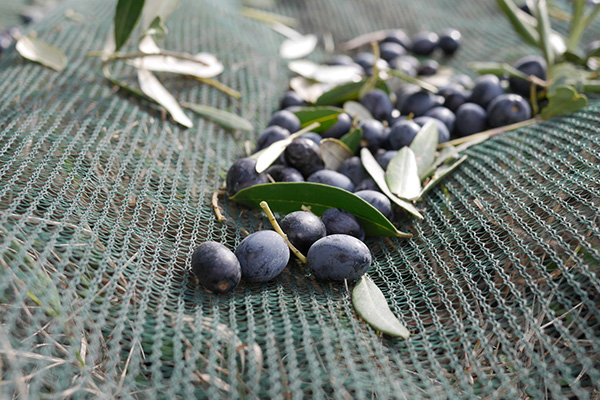 Each day of the harvest the farmers and their team arrive at dawn to start the olive picking. All our groves harvest their olives manually, depending on the grove or cultivar different techniques can be used. Nonno Tato in Sicily uses a 'bastone', a stick to knock the olives from the branches of here trees which are quite tall. Others use a hand held rake or electric rake which shakes the olives from the trees, such as here in Le Marche.

Follow @nudoadopt on Facebook to see more videos from the groves >
To ensure the best quality extra virgin olive oil, the harvested olives must be pressed within 24 hours of being picked. So that same afternoon they are carried off to the local mill and there, while the pickers start early in the morning, those at the mill work late into the night pressing the olives into the fresh, exquisite, extra virgin olive oil.
The first taste of the oil is one of the most anticipated moments all year on the groves. It is when all the hard work through the seasons and the harvest comes to, and after a challenging year like this trying the high-quality result is all the more satisfying.