Each year Olio Nuovo is a source of seasonal pride & joy and when you taste this oil you will understand why.
Head out for a meal in Italy during harvest season and you will undoubtedly be encouraged to try Olio Nuovo, the "new oil". As with most food or drink sampling in Italy, do not turn this down! Not just because it would cause offence to your host but also to avoid missing out on something amazing.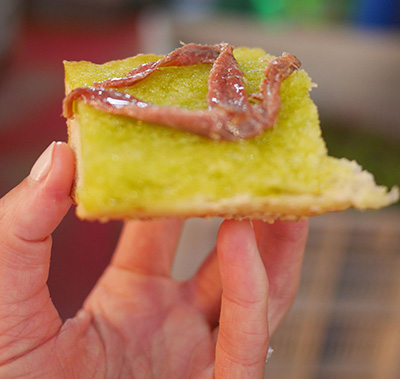 After presenting you the fresh Olio Nuovo, thick and green, lathered across toasted bread, your host will linger nearby eagerly awaiting your "mmm, molto bene!" seal of approval before walking away bursting with pride.
UNFILTERED

The taste of fresh olives
Most extra virgin olive oils are filtered to remove the sediment which remains after the olives have been pressed, this leaves a translucent oil to be bottled. But Olio Nuovo is bottled unfiltered, the olive sediment left suspended in the oil giving it its iconic cloudy green appearance.
As filtering takes some time, this also means Olio Nuovo is the freshest oil you can get as it is bottled immediately after pressing. The tiny flavour packed particles that remain deliver the vibrant and robust character unique to this oil and the extreme freshness means that Olio Nuovo also has one of the highest levels of polyphenols. Olio Nuovo really is the ultimate extra virgin olive oil experience.
Taste your
Olio Nuovo
To make the most of Olio Nuovo's unique flavour & freshness it is best to use for 'finishing' rather than cooking. The hearty nature is suited to anything you feel the robust flavour will compliment - mix through fresh pastas, drizzle over meat and vegetables, or enjoy simply as bruschetta.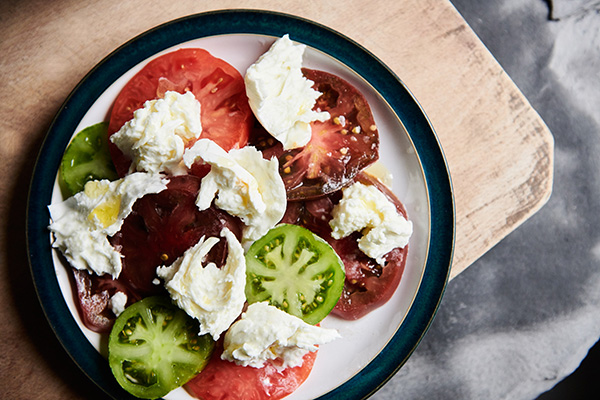 However you decide to use it, our main recommendation is to eat it copiously, liberally and most of all often to enjoy the seasonal treat in its absolute prime as if you were right there in the oil mill. Find more recipe ideas & inspiration here.
Buon Appetito!