As we prepare our April shipment of the oil from your olive tree we wanted to reach out to give assurance on any concerns you may have over Coronavirus in Italy and the safety of your delivery.
YOUR OIL DELIVERIES FROM NUDO ARE SAFE
World Health Organisation advice is that COVID-19 is spread person to person and is unlikely to be contracted through goods or packaging.
While studies suggest that coronaviruses may survive on surfaces, it would only survive for a short period of time. As your delivery takes over a month to ship to you the risk is very low, moreover there have been no cases in the areas of the groves or mills during production of your oil so no risk of contamination. The millers always work to the highest sanitary conditions when pressing and canning your oil and have been taking extra precautions during packing at this time.
To learn more on COVID-19 please refer to the World Health Organisation and Center for Disease Control and Prevention and ensure to follow their advice to keep you, your families and your communities safe and healthy.
ITALY IN LOCKDOWN
The usual busy buzz of the streets of Italy have now ground to a halt with the new containment measures in place to stop the spread further.
All non-essential shops and workplaces are to be closed, flights have been cancelled and of course with that has come cancellations across all of Italy's economically important tourism industry. The impact on Italy's economic and social life is great and will take some time to go back to normal, but the measures are important and the people of Italy remain positive.
HOW ARE THE NUDO OLIVE FARMERS?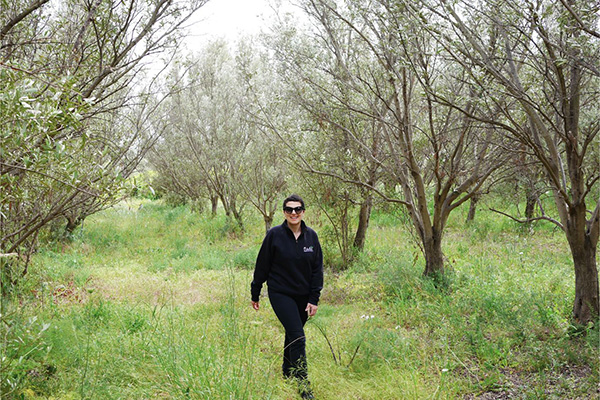 We want to assure you that all Nudo olive farmers and their families are safe and healthy.
Already under strain, the outbreak has put new pressure on farmers in Italy at a crucial time of year. More than ever the small-scale producers need our help so we appreciate your continued support of our olive farmers during this time.
We will ensure to keep you updated with any important information about the situation in Italy as well as your olive farmers and oil delivery. If you have any questions here please do not hesitate to contact us at info@nudoadopt.com